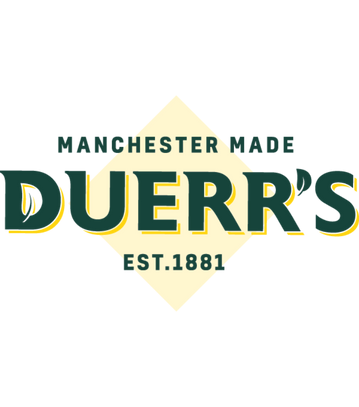 Duerrs
Duerr's has been preserving nature since 1881 which means we know what we're doing! Each of our products are made with care and attention at our Manchester base that the family call home.
With ingredients sourced from the best suppliers which means you'll only ever get the good stuff in a jar from Duerr's.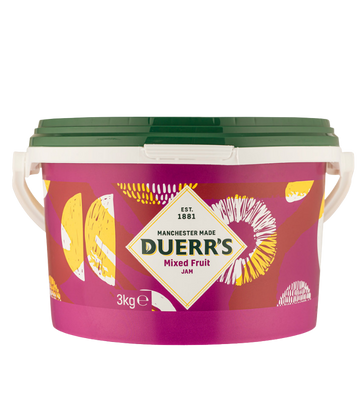 Why not mix it up, with our Duerr's Mixed Fruits Jam? Perfect as a treat with toast or as an additional ingredient!
Duerr's Mixed Fruits Jam 3kg
DUFFJN0430
Ingredients
Glucose-Fructose Syrup, Mixed fruit (Apples, Plums, Rhubarb), Gelling Agent: Pectins,
Acidity Regulators: Citric Acid, Sodium Citrates; Sugar, Colours: Anthocyanins, Curcumin.
Prepared with 27g of Apples, 6g of Plums and 2g of Rhubarb per 100g. Total sugarcontent 64g per 100g.
Join our Mailing List
Stay up to Date
Be the first to hear the latest news on our business and brands.
Follow Us
Get Latest News
Follow Aimia Foods and our brands to stay up to date.