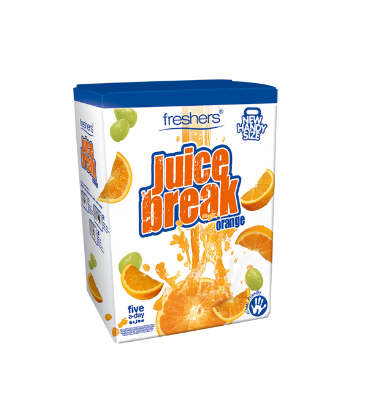 A 65% dilutable juice drink - just juice and water. With no preservatives and no artificial colours, flavours or sweeteners, Juicebreak contains one of your 'Five a Day' in a 230ml serve.
Made Easy
Our Made Easy range is a range of delicious, 'best in class' products made specifically for the foodservice market. Including drinks and desserts, Made Easy does exactly what is says!
All of our Made Easy products are 'add water', and school compliant. Try making some of our delicious desserts and drinks today!
JBOR03
Ingredients
Ready to drink when made up as directed:
Fruit juices from concentrate 68.0% (Apple 53.5%, Orange 14.0%, Grape 0.5%), Water.
6.6 * Contains naturally occurring sugars
Join our Mailing List
Stay up to Date
Be the first to hear the latest news on our business and brands.
Follow Us
Get Latest News
Follow Aimia Foods and our brands to stay up to date.