Horlicks is known & loved around the world, famous for its deliciously unique malty flavour.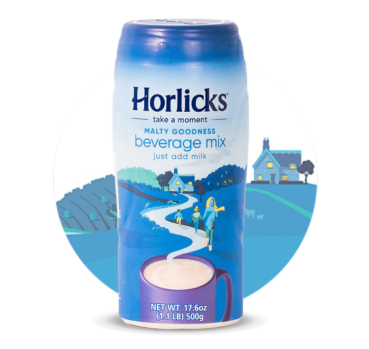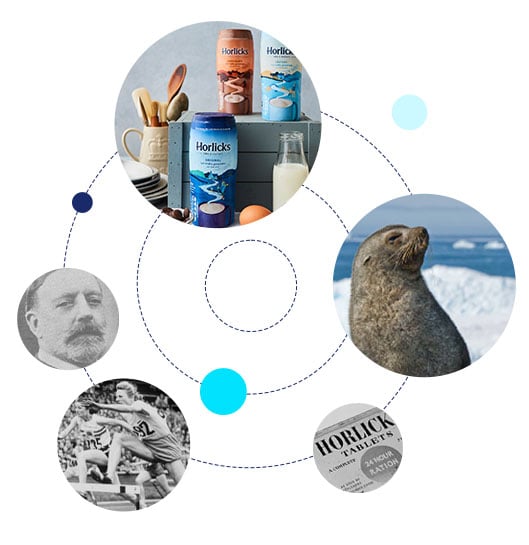 Beginning
Horlicks Heritage
Horlicks has been comforting families for over 140 years. It was first developed by two British brothers in the US in the late 1800's. Since then, Horlicks has supported explorers on the way to both poles, nourished soldiers through two world wars and fortified athletes in the Olympics.
In 1922, the first ever milkshake was created in the US adding ice cream to malted milk and by the late 90s, the malted milkshake became a stable in ice cream parlours all over America – turning Horlicks from a health food into a pleasure food.
Today, 150 years later, our distinctive malt flavour is still at the heart of everything we do - known and loved across the world.
Deliciously creamy and malty, its unique and delicious taste is developed through a long, traditional and secret process - part of which includes malting barley and wheat. Horlicks is FDA & PROP65 approved.
Malted Recipes
Create hot and cold drinks with endless flavour using Horlicks.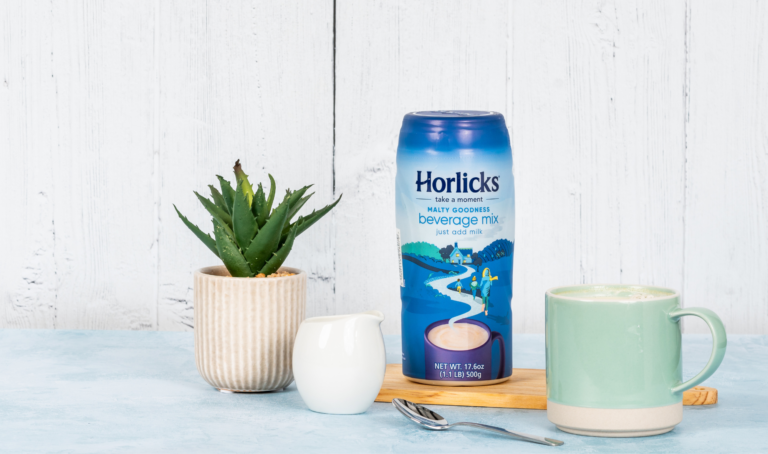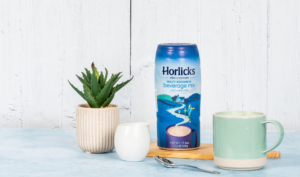 Enjoy Hot
Add 3-4 heaped teaspoons (1oz) of Horlicks into your mug then pour in 8oz of hot milk, stir well and enjoy its unique malty taste.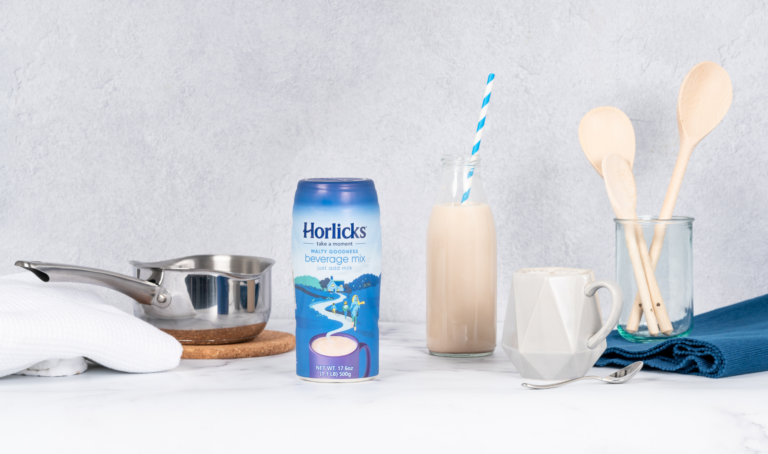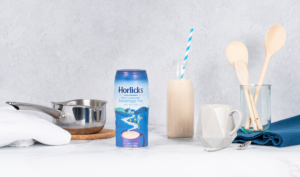 Enjoy Cold
Add 3-4 heaped teaspoons (1oz) of Horlicks to 8oz of ice-cold milk into a blender or shaker. Serve in a tall glass.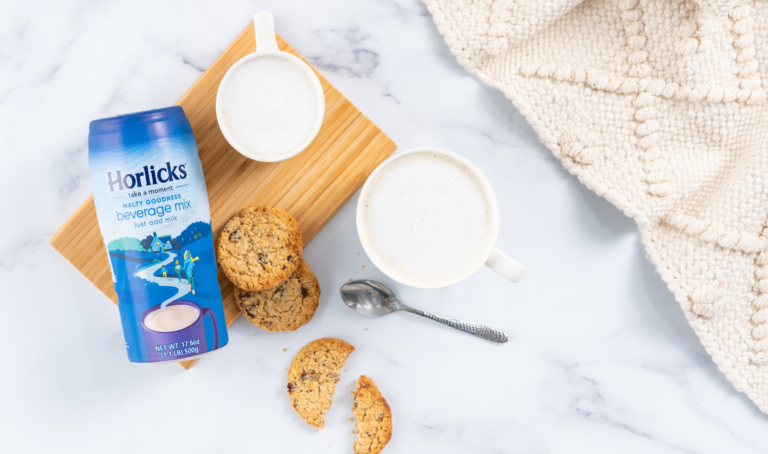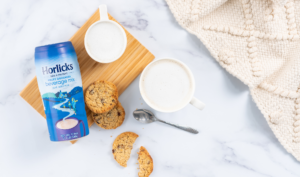 Bake with Horlicks
Explore some of our tasty recipes here to enhance the flavour of your cooking and baking.
Horlicks Malted Shake
Ingredients:
5 fl oz milk | 3 heaped tsp Horlicks Original | 1 scoop (0.8 oz) vegan frappe powder | 7 oz ice | Whipped ice | Chocolate sprinkles | Caramel sauce
1. Place all ingredients into a blender and blitz at full speed. 
2. Whilst the shake is blending, pour caramel sauce into a traditional milkshake glass or takeaway cup. 
3. Once smooth, pour the shake into the glass or cup.
4. Top with whipped cream and chocolate sprinkles.

An iconic, delicious, malty flavour
Enriched with vitamins & minerals
Traditionally crafted using malted wheat & barley
Find us
To find your nearest distributor or stockist or for more information, please email the team on export@aimiafoods.com.