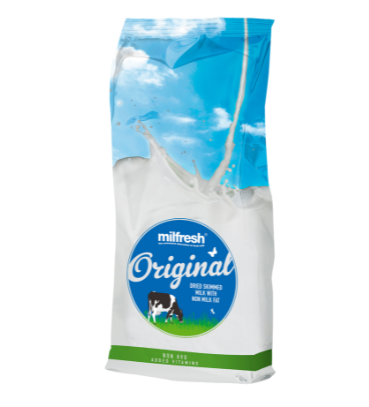 Milfresh Powder has been epecially formulated for baking and can be used as a substitute for fresh milk in any baking application. An ambient product that only requires luke warm water to make!
Made Easy
Our Made Easy range is a range of delicious, 'best in class' products made specifically for the foodservice market. Including drinks and desserts, Made Easy does exactly what is says!
All of our Made Easy products are 'add water', and school compliant. Try making some of our delicious desserts and drinks today!
M626A
Ingredients
Whey Permeate Powder (Milk), Skimmed Milk Powder (24%), Coconut Oil, Maltodextrin, Anti-caking Agent (E551), Stabilisers (E340ii, E452i), Milk Proteins, Emulsifiers (E471), Vitamins (C,A, D3).
Join our Mailing List
Stay up to Date
Be the first to hear the latest news on our business and brands.
Follow Us
Get Latest News
Follow Aimia Foods and our brands to stay up to date.