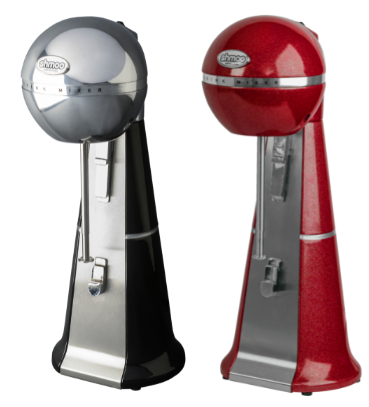 The Shmoo Machine is a specially that ensures you can create the perfect Shmoo thickshake every time. The Shmoo machine takes up minimal counter space, and can be easily cleaned between uses - meaning less mess! The spindle helps to aerate the Shmoo mix into a full-size shake in less than 30 seconds.
Available in Red or Black/Chrome
Shmoo
3 delicious toppings are available including: Chocolate Curls, Mini-Marshmallows and Chocolate Jazzies.
Attract new customers with exciting toppings and additions to customise your milkshakes.
A quick, easy and efficient way to add extra profit and create higher margins.
Join our Mailing List
Stay up to Date
Be the first to hear the latest news on our business and brands.
Follow Us
Get Latest News
Follow Aimia Foods and our brands to stay up to date.