We're a leading co-manufacturer of dry powder products in the UK.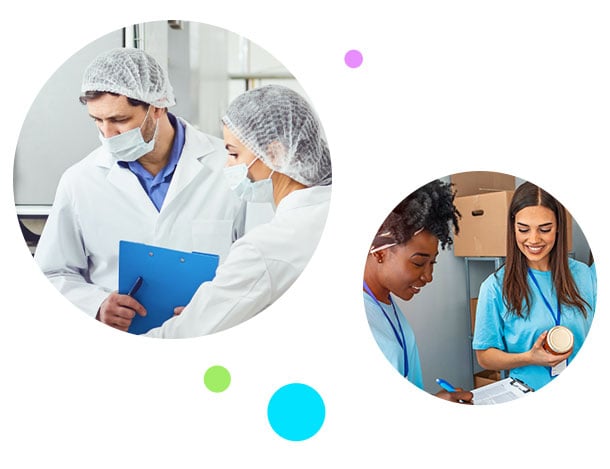 Dry Powder Blending
Complete Contract Blending Solutions
With state of the art blending facilities, we're one of the UK's leading contract blending services for speciality coffee, hot chocolate and whitener dry powder products. 
We can pack dry powder into 1 tonne FIBC (flexible intermediate bulk containers) for you to pack independently. We offer contract food bulk powder packing in 25kg and 12.5kg sacks, consumer or wholesale packaging such as composites, doy pouches or jars.
The ribbon blender mixes free-flowing raw materials by gently rotating the powder in U-shaped trough. An agitator, consisting fixed blades inside allows the powder to move in a well-balanced axial and radial flow pattern. 
For larger scale blending we offer industrial mixers and utilise Lindor rotatory drum mixers. With virtually no shear force they are perfect for fragile and heat sensitive products like milk powder. With a 2 tonne capacity our industrial blender provides an effective mixing solution for larger volume products.
With Matcon blending we can offer you state of the art blending technology. Matcon blending provides a greater degree of control how powders are blended with the utmost precision. This form of industrial blending provides a contained solution, perfect for allergen control with designated bins to prevent contamination.
Agglomeration is a technique of particle enlargement which creates granules. We use state of the art technology to agglomerate particles through direct steam injection. With an economical design we minimise powder wastage by isolating, extracting and re-processing any non-agglomerated powder for a consistent product.
Why work with Aimia Foods?
More than 40 years experience
Trusted by blue chip companies and UK retailers we've been providing outsourcing and brand management solutions for large multi-national companies for decades.
BRC 'A' Food Safety Excellence
We hold a coveted BRC 'A' rating, which means we pass unannounced audits and comply with British retail standards.
One of our greatest strengths is our ability to turn around a brief to full production in no time flat.
Lean & Six Sigma orientated
We're a firm believer in continuous improvement and track our KPIs with industry standard measures of efficiency.
Complete Outsourcing Solutions
We offer everything from in-house R&D and quality assurance specialists to sales, marketing and distribution which complement and extend your in house resources.
Supplier Ethical Data Exchange
As members of Sedex we strive to ensure we follow best business practice to maintain an ethical supply chain and responsible raw material sourcing.
Dolce GustoⓇ Compatible Pods
We have production capacity for 120 million Dolce Gusto® compatible pods per year across two state of the art manufacturing lines. With a vast range of drinks we can supply soluble coffee, roast & ground coffee, dual pods, children's milkshake pods, hot chocolate, branded solutions, cappuccinos and lattes.
*Dolce Gusto® is a third party brand (owned by Société des Produits Nestlé S.A) with no link to Aimia Foods Limited.
Get in touch
We're here to help
These are just a small sample of the dry powder blending services we offer.
Join our Mailing List
Stay up to Date
Be the first to hear the latest news on our business and brands.
Follow Us
Get Latest News
Follow Aimia Foods and our brands to stay up to date.