Drink me Chai delivers the perfect harmony of tea, spices and sweet milky indulgence.
Chai Latte
The Leading Alternative Drink
The leading alternative drink to coffee. Chai latte is a lower in caffeine, compared to tea and coffee it's perfect for morning, afternoon and evening. Drink Me Chai is perfect in or out of the home. 
Drink Me Chai
Bursting with colour, flavour and aroma the Drink me Chai range offers a world of discovery.
A versatile chai latte powder Drink Me Chai can be used to create delicious hot and cold drink as well as used within baking, smoothies and milkshakes.
Made with natural & authentic spices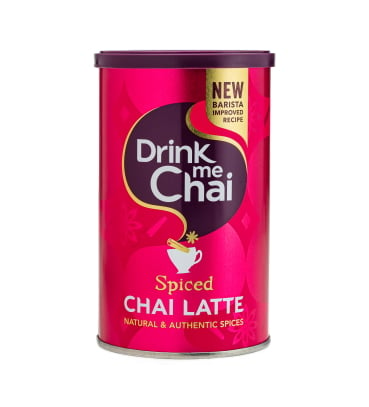 Spiced Chai
New improved barista recipe.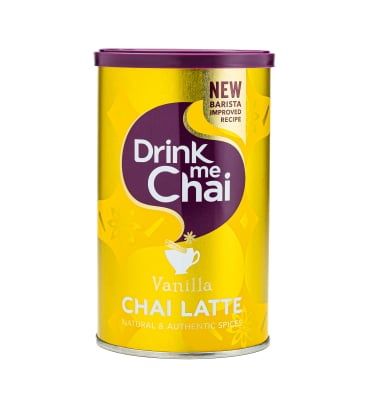 Vanilla Chai
Vanilla flavoured chai spice mix.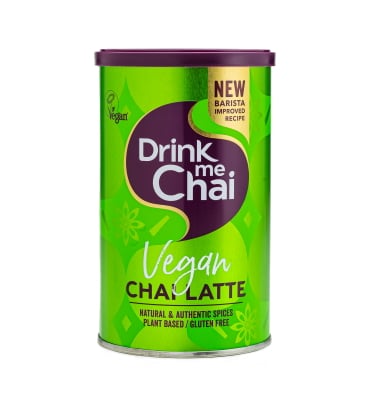 Vegan Chai
Vegan friendly recipe, just add water.
Check out our
Wholesale
range
Full Wholesale Range
Ideal for cafes and coffee shops. Drink Me Chai is available in 1kg tubs.
Add 1 heaped scoop of powder into a steaming jug. Add 200ml of your choice of milk and steam. Serve in a 12oz cup dust with cinnamon.
Measuring scoop included.
Join our Mailing List
Stay up to Date
Be the first to hear the latest news on our business and brands.
Follow Us
Get Latest News
Follow Aimia Foods and our brands to stay up to date.