Revolutionising foodservice with 'thickshake' perfection since 1996. The No. 1 milkshake package available to UK caterers.
Explore the Shmoo Range
Milkshakes, toppings, machines and more...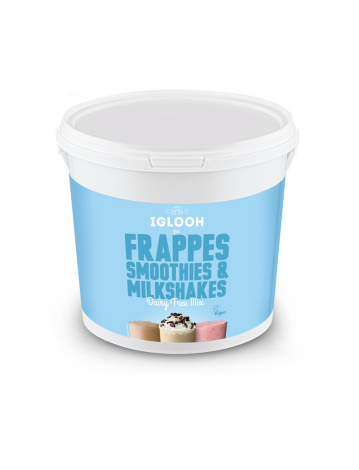 Iglooh
Home| Iglooh Vegan Frappe Powder Mix A delicious cold drink base. With hints of vanilla this base can be used to enhance any flavour of drink, helping to give an overall smooth, thick, creamy and delicious beverage. Learn More Iglooh Making caterers lives easier by offering a one base solution for frappes, smoothies, milkshakes and […]
How to make a Shmoo milkshake
Serve your first milkshake in seconds
Choose your machine - easy to clean, no maintenance required, 2 years guarantee.
Order your starter kit today.
Do you need disposable cups or milkshake glasses?
Find out what's included with your starter kit.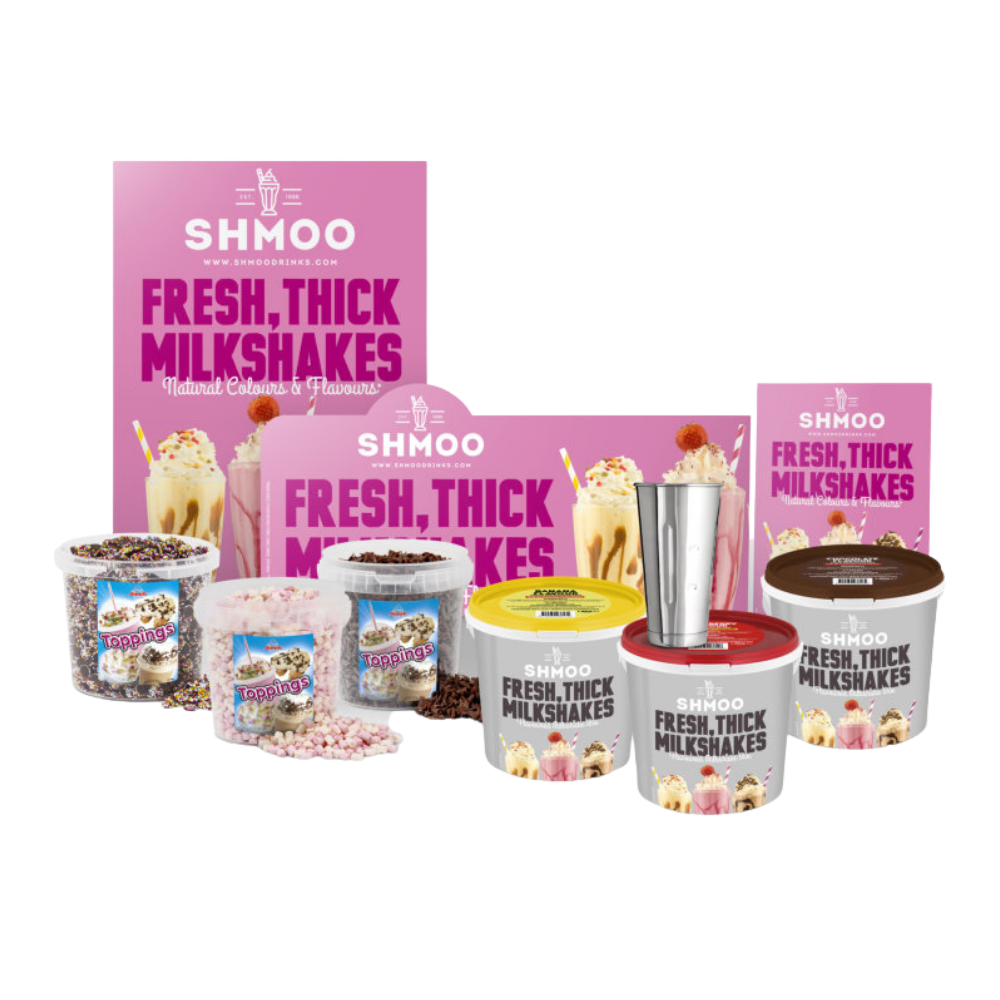 Shmoo Starter Kit
What's included?
3 x 1.8kg Shmoo Milkshake Powder tubs: Strawberry, Chocolate and Banana approx. 300 servings.
3 x  Toppings tubs: Chocolate Jazzies, Micro Marshmallows & Chocolate Curls.
Metal Mixing Jug
Point of sale material: Menu Board, Counter stand, Large poster.
Join our Mailing List
Stay up to Date
Be the first to hear the latest news on our business and brands.
Follow Us
Get Latest News
Follow Aimia Foods and our brands to stay up to date.